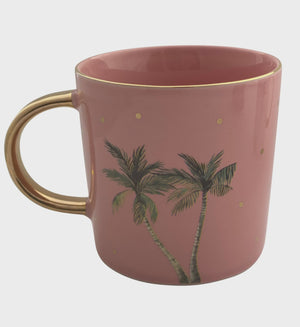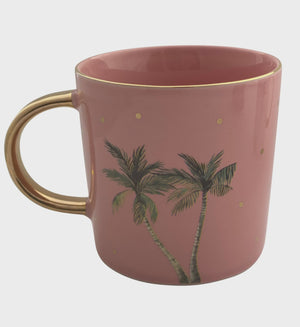 On Sale
Carla Dinnage Tropical Mug (Pink Palm)
IMPORTANT INFORMATION: PLEASE NOTE BEFORE PURCHASING THIS ITEM
Decor does NOT qualify for FREE SHIPPING and this is why you CANNOT add a DELIVERY ADDRESS for this item. 
If you purchase this item and it requires shipping we will contact you after the order has been placed to arrange payment of shipping. Shipping for this item starts at $15 in Aus, it could be more if you order more than one item or require express shipping. The item will not be sent until shipping has been paid for. 
We prefer not to ship these items because of their size and/or because they are fragile and it is possible, they could break or be damaged in transit, but we understand that PICK UP is not always possible. 
If shipping is not paid for within 7 days placing the order, your order will be cancelled and you will be issued with a STORE CREDIT NOTE. You will NOT be issued with a refund. 
If you are unsure of anything, please feel free to contact the store on our mobile number 0432408580 or via email sohoboutiquebendigo@outlook.com before purchasing.  
White  ceramic palm mug.
Each piece has a gold Handle, rim and dots
8cmh
Hand wash only
Not microwave safe